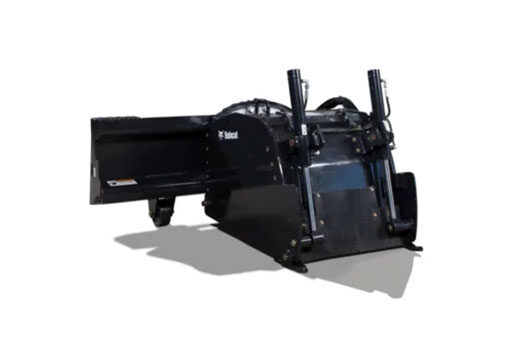 Cut and mill concrete and asphalt
Versatile and durable, delivering high torque for maximum cutting and milling performance
Overview
Carbide-tipped bits are mounted on a revolving drum to cut and pulverize pavement material. After material has been milled, it leaves the planer housing through a rear opening.

 Planer skis are used to adjust the angle and depth by moving the right and left ski up or down. Depth gauges are visible from the cab to provide a measurement reference of each ski depth.

Bobcat planers have better visibility of the skis, so operators can easily control the path of the planer and the machine. Even on rough terrain, the planer skis maintain surface contact, resulting in a consistent cut depth. 
Specifications
Multiple drum options
Oscillating housing up to +/- 15 degrees
Removable ski water pads
Steel wheels
Side cutting teeth
Free floating oscillation, providing a smooth cut
Hydraulic side shift
Large rear opening
Removable end plate
Two direct-drive motors
Year: 2020
Serial Number/VIN: AJN705805
Pick-up/Drop-off
TN Tuff Equipment Rentals
1196 Harve Brown Rd, Bethphage, TN 37022
Hours of operation
8:00am – 6:00pm